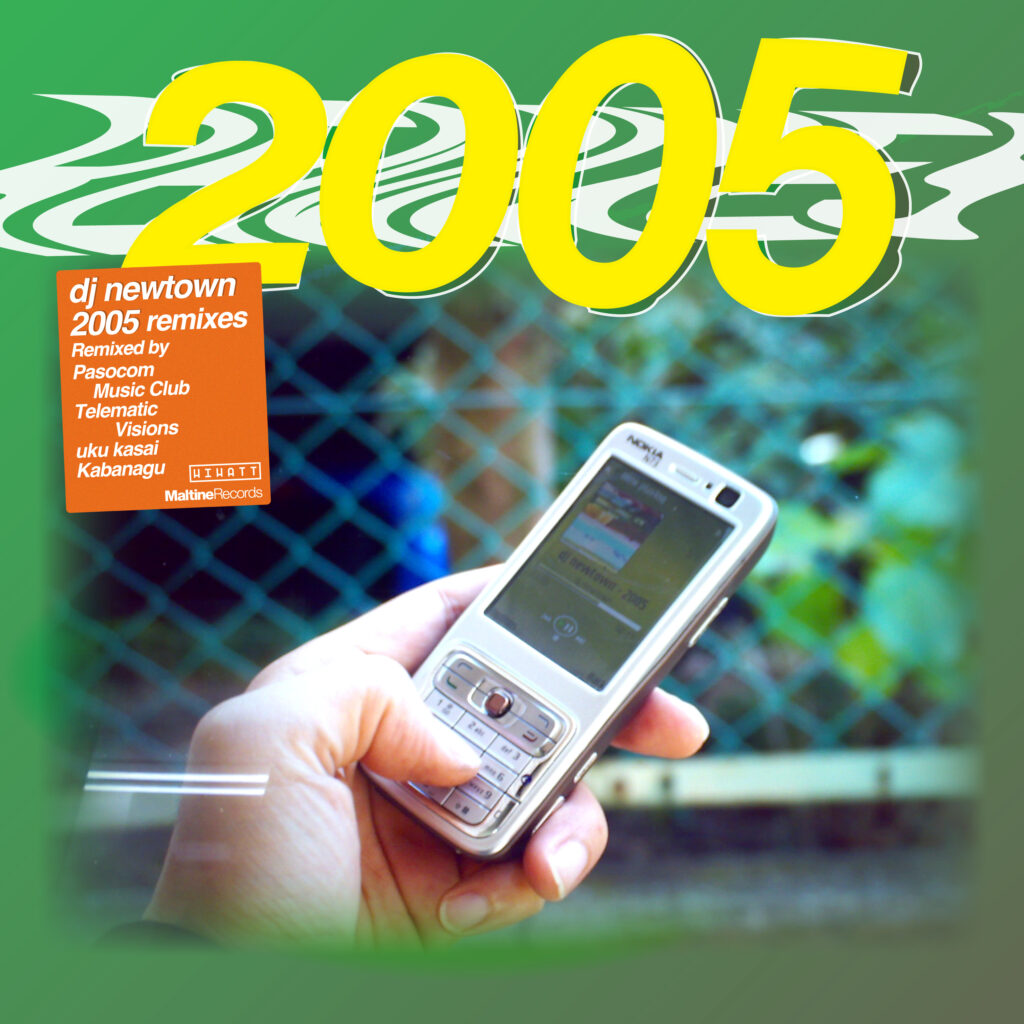 MARU×HHTT-003
dj newtown – 2005 REMIXES
1.2005 (パソコン音楽クラブ remix)
2.2005 (Telematic Visions Hi-Speed Love Romance / Letter to the 05 remix)
3.2005 (uku kasai remix)
4.2005 (Kabanagu remix)
2005 REMIXES リンク
https://orcd.co/2005remixes
2022/02/13 各社配信開始
神戸出身のトラックメイカーtofubeats…の最も仲の良い友人として2008年から活動、数年のみの活動で姿を消してしまったアーティスト、dj newtown。2009年にリリースされた アンダーグラウンド・アンセム「2005」を12年の時を超え昨年遂に公式リリースしたことは記憶に新しいが、その再発プロジェクトに合わせてリミックスEPをリリースすることが決定した。
「2005」の再発と同じくtofubeats主催のHIHATTとdj newtownの古巣Maltine Recordsとの連名でリリースされる本リミックスEPには、dj newtownの復活ライブを企画したパソコン音楽クラブ、期待の高校生プロデューサーTelematic Visions、サウンドスケープとエレクトロニックを行き来するuku kasai、tofubeatsのREMIXアルバムにも参加のKabanaguといった新世代のベッドルーム発アーティスト達が参加。2009年の2005が2022年の部屋からダンスフロアに向けて再び鳴らされる。
dj newtown- He was known as the closest friend of tofubeats. He released a few albums in 2008-2011 and went on hiatus. After a sudden comeback in 2019 to celebrate his 11th anniversary, he has now started to sort out his past discography. Last year, "2005" was released officially, and He was started planning a new remix EP with Maltine Records & HIHATT.
Four young remixers appear on this EP. Pasocom Music Club, Tellematic Visions, uku kasai and Kabanagu.
"2005" of 2009 will be sounded again from the room of 2022 to the dance floor.
Mastered by Naoya Tokunou
Special Thanks:
tomad (Maltine Records)
Harumi Ito (Warner Music Japan)
Ayumi Sada (Warner Music Japan)
Takeshi Sugio (HIHATT LLC)